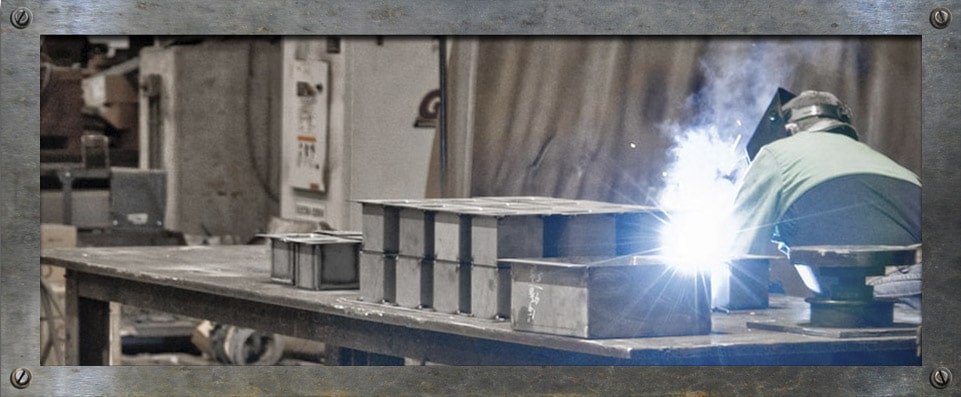 Manufacturing
Unlike some companies in our industry, IDC manufactures the products that we sell. We have our own 72,000 sq. ft. manufacturing facility, fully equipped with some of the latest automation technology. IDC has CNC machining equipment usually found in dedicated machine shops, allowing us to manufacture all of our door hardware in house. Our fully integrated manufacturing process ensures build quality that meets our exacting standards.
Our modern facility allows IDC to build door systems of any size or weight, all under one roof. Industrial Door's highly skilled personnel have decades of experience in the manufacturing of all door components.
We use the latest manufacturing techniques:
Manufacturing combines our fabrication, machine, sheet metal, and electrical panel shops.
Certified welders use the most advanced equipment to create welds for a variety of processes.
Machine shop is equipped with new CNC lathes and mills, as well as multiple shears and presses.
All framing is made with 1/4″ minimum thickness standard domestic steel for the strongest and most efficient construction possible.
Motor operator drive systems and electrical control systems provide acceleration and torque controls for consistent and dependable operation.
Each electrical control panel and push button control station is assembled and tested for correct operation prior to shipping.
Our fully integrated manufacturing process ensures build quality that exceeds the highest standards.